WE BEHOLD
"If Presbyterians don't support Presbyterian mission, who will?"
Michael and Rachel Weller, Presbyterian Missionary workers in Ethiopia
First Presbyterian Church continues to provide monetary support to international missions.
Cuban Presbyterian Churches
We support Cuban Presbyterian Churches through our giving to a special offering each year, as well as through providing regular support for our sister congregation in Sagua La Grande.
Fair-Trade Store
First Presbyterian Church has an area in the main lobby of the church where fair-trade coffee and olive oil can be purchased on Sundays during the coffee hour.  These products are purchased from Café Justo and Zatoun.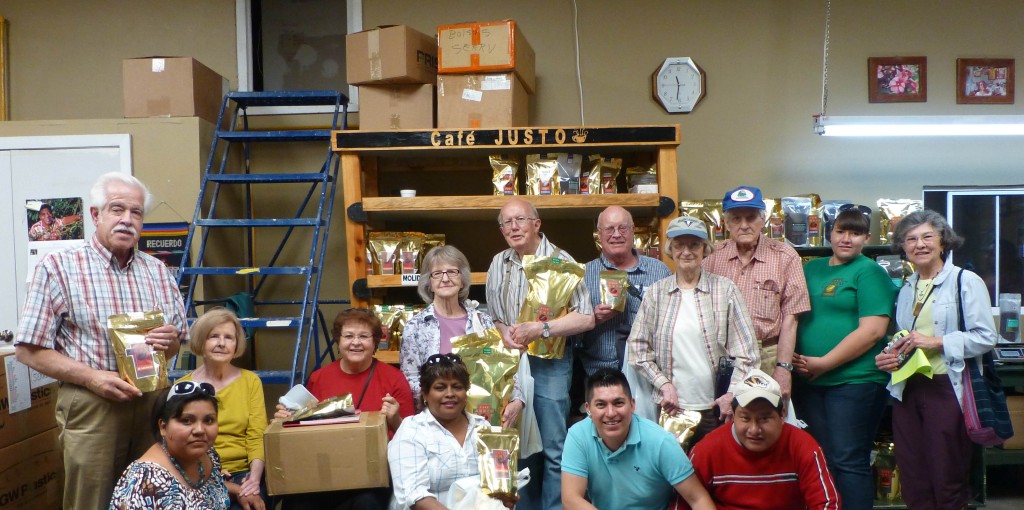 Café Justo is a coffee growers' cooperative based in Salvador Urbina, Chiapas, Mexico. The coffee is grown, harvested, and marketed with the goal of allowing growers to remain on their land. Last year the proceeds from coffee purchased by members of the church sponsored fellowships that helped three families in the cooperative.
We also sell delicious Zatoun Olive Oil in support of farmers in Palestine and of peace in the Holy Land.
Mission Work and Support
The church's support of international programs spans a variety of causes.  We support groups working in the Arizona desert that supply water to immigrants along the border area with Mexico, send funds to Presbyterian mission workers in Peru, and help a non-profit organization in Hungary that resettles refugees.