The Great Heritage — Bold Future Capital Campaign
First Presbyterian Church (FPC) began in 1867 as a mission church to meet the needs of a growing city and region. Since its founding, FPC has been instrumental in creating and shaping many social services that support the well-being of citizens in our community. The building addition completed 10 years ago as well as the renovated sanctuary and the new organ have given First Presbyterian wonderful tools for fulfillment of its mission today. These facilities serve the needs of the congregation for worship, study, fellowship and service to others.
Why a capital campaign?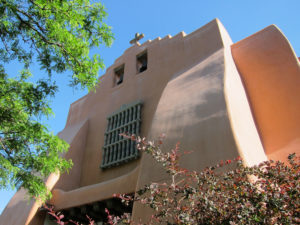 The growing pains of the last 10 years are becoming more apparent. Our building maintenance resources urgently need replenishing in order to preserve our church as a spiritual center. Our parking situation is critical if our congregation is to grow and in-church community programs maintained. And increased support for our state-recognized, mission-based Child Development Center, and Adelante's service to children and families experiencing homelessness is needed if we are to ensure education accessibility, and help break the chokehold of hopelessness in our community.
Read Harry's letter to the congregation and the campaign brochure. Pray earnestly. Ask God to work through your hands, and give from your heart. Working as a community, we'll make our church's mission future more secure.
Campaign Celebrations
Gratitude Sunday: March 26
Ministry Sunday: April 23
Celebration Sunday: April 30
Commitment Sunday: May 7
First Fruit Offering: May 21
Announcement Sunday: June 4