The Fisk Festival @ First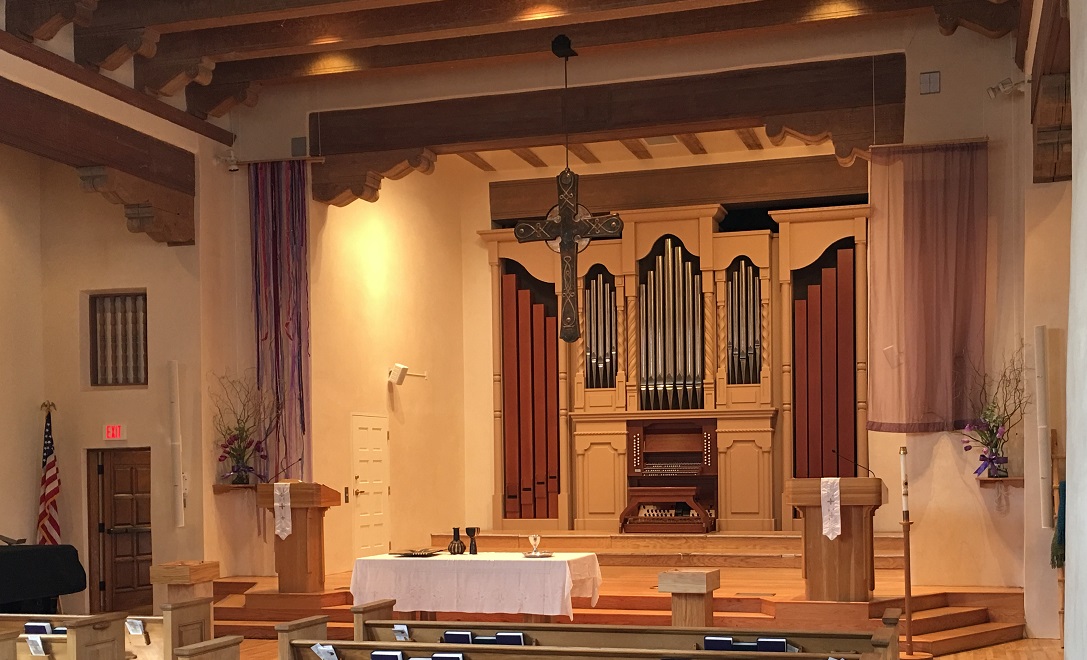 Celebrating the 10th Anniversary
of the Installation of the
C.B. Fisk, Opus 133
First Presbyterian Church, Santa Fe
October 19 through November 10, 2018
First Presbyterian Church, 208 Grant Avenue, Santa Fe, NM 87501
Master classes co-sponsored with the Albuquerque Chapter of the American Guild of Organists
First Presbyterian Church is proud to welcome four outstanding organists to celebrate the tenth anniversary of the installation of the C.B.Fisk, Opus 133.  For four weeks in this autumn you can hear world-class concerts and attend or participate in master classes featuring these accomplished musicians. Plan now to attend one, some, or all of these special events. Learn more about the Fisk, Opus 133, here. For further information, please contact tgif@fpcsantafe.org
Janette Fishell
in concert—Friday, October 19, 5:30pm
master class—Saturday morning, October 20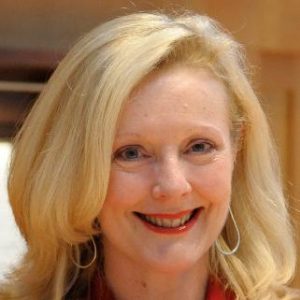 Janette Fishell holds degrees with honors in organ performance from Indiana University and Northwestern University; her teachers include Wilma Jensen, Wolfgang Rübsam, Richard Enright, Anita Werling, Robert Byrd and Clyde Holloway, augmented by sabbatical study in Germany where she received further coaching on Baroque and German Romantic repertoire and performance practice from Ludger Lohmann.
Named Young Organist of the Year by Keyboard Arts, Inc. while still an undergraduate, Dr. Fishell is a recitalist and teacher of international standing. She has performed in many of the world's greatest concert venues including Disney Concert Hall, Los Angeles; Suntory Hall, Tokyo; King's College, Cambridge; Berlin's Schauspielhaus; the Liszt Academy, Budapest; the Prague Spring Festival; and has been a featured recitalist and lecturer at eight national conventions and nine regional conventions of the American Guild of Organists.  Her solo recitals for the 2006 national convention of the AGO in Chicago were critically acclaimed as "flawless" and a convention highlight.  Her two solo recitals on the C. B. Fisk Opus 55 organ of historic Old West Church, Boston at the 2014 National Convention of the AGO were hailed as convention highlights, "a precious jewel … the perfect match between performer, organ and music.  Fishell has emerged as one of the best Bach performers on the planet."  The author of numerous articles and a book on service playing published by Abingdon Press, she is widely recognized as a leading authority on the organ music of Czech composer Petr Eben.
Her numerous compact disc recordings include performances of the music of Marcel Dupré, Petr Eben and J. S. Bach as well as duet literature performed with British organist Colin Andrews.  Pas de Dieu: Music Sublime and Spirited, a recording of French Romantic repertoire and the world premiere of Frank Ferko's Livre d'Orgue, was released by Loft Recordings in July, 2006, the premiere recording on the C. B. Fisk Opus 126.  She has been featured in live radio broadcasts worldwide, including recital broadcasts for the BBC from St. Marylebone Church, London, NHK, Tokyo, and Czech Radio.  A frequent adjudicator, she has been tutor and artist five times at the Oundle International School for Young Organists and has been a judge for of the National Competition for Young Artists sponsored by the American Guild of Organists, Canadian Organ Competition, Montreal, and the inaugural Longwood Gardens organ competition.  She served as Chair of the NYACOP committee from 2004 to 2006 and was a member of the Committee on Ongoing Professional Education.
Dr. Fishell is Professor of Organ and Chair of the Organ Department at the Jacobs School of Music, Indiana University, where she teaches applied organ and Organ Pedagogy.  Her previous academic and church appointments include the position of Distinguished Professor of Music at East Carolina University, Director of Music/Principal Organist at Saint Paul's Episcopal Church, Greenville, NC, Artist-in-Residence at Christ Church (Episcopal) Cathedral, Indianapolis, and Organist/Choirmaster at the Episcopal Church of All Saints, Indianapolis.  She is the recipient the Jacobs School of Music's 2102 Oswald Gleason Ragatz Distinguished Alumni Award and St. Malachy's (New York, NY) 2014 Paul Creston Award, given in recognition of her commitment to the nurture of excellence in sacred music, both as a practitioner and educator.
Her students have distinguished themselves in academia, concerts and as prizewinners in competitions, both national and international, including the 2014 National Young Artist Competition (first place and audience prize), 2013 and 2017 AGO Regional Competition for Young Organists, 2012 Arthur Poister Competition, 2012 Albert Schweitzer Competition, the Joseph Fuchs Prize at Austria's 2012 Franz Schmidt Competition, 2016 Fox Valley AGO Competition, and the 2017 Asian Organ Competition in Taipei, Taiwan.  Her former students successfully serve in churches and on university faculties throughout the US, Europe and Asia, and include Fulbright award recipients.
Dr. Fishell's commitment to the creation and sustenance of excellence and creativity in organ performance and sacred music has led to a variety of projects: she founded the East Carolina Religious Arts Festival, and was pivotal in the design and fundraising for the C. B. Fisk Opus 126 pipe organ that functions both as the organ for St. Paul's Episcopal Church, Greenville, NC and the major teaching and performance instrument for East Carolina University School of Music.  She has received numerous commissions for organ and choral compositions and hymn tunes, some of which are featured on the compact disc Love Bade Me Welcome: Music from St. Paul's, and is a regular contributor to professional journals, a participant on panels and an active lecturer and adjudicator.  Most recently she has worked with her colleagues in the Organ and Choral Conducting departments at the Jacobs School of Music to create two summer programs for church musicians and organists at the pre-college and collegiate levels.
In 2015 Fishell completed her twenty-one concert project, "The Seasons of Sebastian," in which she performed the complete organ works of J. S. Bach for the first time at Indiana University's Jacobs School of Music.  In the 2016-17 academic year she performed the twelve major organ works of César Franck at the Jacobs School of Music and has now embarked on a three year project, "Velvet Revolution," that explores the life and work of Petr Eben, in honor of the tenth anniversary of his death and the ninetieth anniversary of his birth.
Most recent and upcoming engagements outside of Bloomington include venues across the North America and multiple concert tours of Europe, including appearances at the 2018 Biennial Convention and the 2017 Region V Convention of the AGO; St. Mark's Cathedral, Seattle; a Max Reger Tribute at Duke University Chapel, Durham, NC, sponsored by the Max Reger Foundation of America; Southern Methodist University, Dallas; Northwestern University, Evanston; Notre Dame Cathedral, Paris; the Stadtkirche, Stuttgart, Germany; Obermarchtal Minster, Germany; St. George's Hanover Square, London; St. Mary Redcliffe, Bristol, England.
In the United States and Canada she performs under the management of Karen McFarlane Artists, Inc.  For bookings outside of North America, please contact the artist at JanetteFishell.com.
Scott Montgomery
in concert—Friday, October 26, 5:30pm
master class—Saturday morning, October 27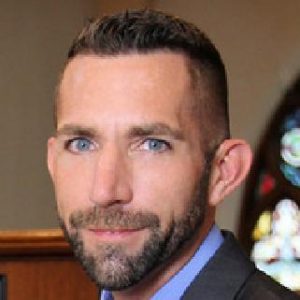 Quotes
"You expressed every musical sound this organ has to offer…and then some! Bravo!" Peoria, Illinois
"Montgomery makes much of the agile, brightly articulated instrument to stake a strong claim for both organ and organist." Choir & Organ March/April 2010″
His musicality, with due regard to the spaces between the notes, would be a master-class for many of his contemporaries." Organists' Review
"Your Playing was flawless, musical, and expressive. Your rapport with the audience was amazing! This was an event our people will remember and treasure for years to come." Petoskey, Michigan
Biography
Acclaimed as a sensitive and rock-solid performer with a delicate, yet commanding use in registering the many colors of the instrument (The American Organist), Scott Montgomery holds an active career in all facets as a musician. He is currently the Associate Director of Music and Organist for Central United Methodist Church in Fayetteville, Arkansas, a private instructor of piano and organ, and a widely respected concert organist.
Scott became nationally recognized in 2006 by winning both the Lilian Murtagh Memorial Award (first-prize) and the Audience Prize of the prestigious American Guild of Organists' National Young Artist Competition in Organ Playing (NYACOP), the first person to win both prizes in the history of the competition. Scott has been a prize winner in several other notable competitions including first-prize in the American Guild of Organists' Region V Competition in Evansville, Indiana (1997), second-prize in the Arthur Poister National Organ Competition in Syracuse, New York (2002), and was also the first recipient of the M. Louise Miller Scholarship (2002) sponsored by the Greater Bridgeport Chapter of the American Guild of organists. Scott is a member of the Concert Artist Cooperative, a roster of national and international concert artists.
Scott is an active concert organist throughout the United States and abroad.  Notable performance venues have included Kimmel Center for the Performing Arts (Philadelphia, PA), Pacific Lutheran University (Tacoma, WA), Ball State University (Muncie, IN), and Heinz Chapel at the University of Pittsburgh (Pittsburgh, PA).  He has performed for both regional and national conventions for the American Guild of Organists (AGO), the Organ Historical Society (OHS), National Pastoral Musician Conferences (NPM), and for Pipe Organ Encounters (POE) in the Midwest for both youth and adults. His performances have been broadcast on nationally syndicated radio programs "Pipedreams" and "With Heart and Voice."
Scott has produced three critically acclaimed compact disc recordings. Water and Light, was released in 2008 by the Pro Organo label, features the tonally resourceful Mander Organ at Peachtree United Methodist Church in Atlanta, Georgia. His second CD, Inspirations From England, was released in 2009 by the Regent Record label, featuring the two Mander Organs at St Peter's Episcopal Church in St Louis, Missouri.  Most recently, Scott has released his third CD, Organo Plano: Music for a Joyous Occasion, on the Raven label, showcasing the large Reuter Organ at Christ United Methodist Church in Plano, Texas.
Scott received his formal training at the University of Illinois, Urbana-Champaign, earning his undergraduate and graduate degrees in organ performance studying with Dr. Dana Robinson.
Kimberly Marshall
in concert—Friday, November 2, 5:30pm
master class—Saturday morning, November 3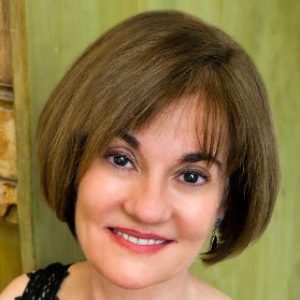 Kimberly Marshall is known worldwide for her compelling programs and presentations of organ music. She is an accomplished teacher, having held positions at Stanford University and the Royal Academy of Music, London. Winner of the St. Albans International Organ Playing Competition in 1985, she has been a recitalist, workshop leader and adjudicator at 7 National Conventions of the American Guild of Organists.  From 1996-2000, she served as a project leader for the Göteborg Organ Research Center (GOArt) in Sweden.  She currently holds the Patricia and Leonard Goldman Endowed Professorship in Organ at Arizona State University.
Kimberly's compact disc recordings feature music of the Italian and Spanish Renaissance, French Classical and Romantic periods, and works by J. S. Bach.  Her most recent recording, Recital in Handel's Church, includes music by Bach and Handel on the new instrument in London at St. George's, Hanover Square. Her recording of Arnolt Schlick on the 500th anniversary of its publication (2012) and a CD/DVD set entitled A Fantasy through Time (2009) received great critical acclaim.  Her expertise in medieval music is reflected in her recording, Gothic Pipes, as well as through her scholarly contributions in such publications as the Grove Dictionary of Music and the Oxford Dictionary of the Middle Ages.  To increase awareness of this repertoire, she published anthologies of late-medieval and Renaissance organ music in 2000 and 2004.
Kimberly Marshall is often invited to perform at conventions and festivals. During the summer of 2013, she appeared in Amsterdam, Seoul and Sweden; in 2014, she was a featured artist for the National Convention of the American Guild of Organists in Boston, as well as on performance series in England, Germany, France, New York and San Diego.  During the summer of 2015, she was on the jury for the Schnitger International Organ Competition, where she performed on the earliest surviving instrument in the Netherlands, built in 1511. In 2016 Kimberly played concerts in Seattle, Philadelphia, Bolivia, Amsterdam and Vienna, while her engagements in 2017 included the opening recital for the AGO regional convention in Salt Lake City and one of the inaugural recitals of the new Paul Fritts organ for the Basilica at the University of Notre-Dame.
See kimberlymarshall.com or visit https://www.facebook.com/KimberlyMarshall.organist.
Nathan Laube
in concert—Friday, November 9, 5:30pm
master class—Saturday morning, November 10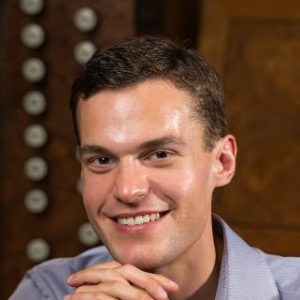 In addition to serving as Assistant Professor of Organ on the faculty of the Eastman School of Music, and his new position as International Consultant in Organ Studies at the Royal Birmingham Conservatoire, UK, Nathan Laube's extensive recital career includes major venues spanning four continents, with appearances at the Vienna Konzerthaus, Berlin Cathedral, the Dortmund Konzerthaus, St. Bavo Church, Haarlem, the Cankarjev Dom, Ljubljana, and the Sejong Center, Seoul.  Highlight performances in the USA include Walt Disney Concert Hall, Los Angeles; Verizon Hall, Philadelphia; Davies Symphony Hall, San Francisco; The Meyerson Symphony Center, Dallas TX; Overture Hall, Madison, WI; the Schermerhorn Symphony Center, Nashville, TN; Washington National Cathedral; Kauffman Center's Helzberg Hall in Kansas City, MO; and Spivey Hall in Morrow, GA.  His recent appearances have included the first inaugural recital of the restored Harrison & Harrison organ of King's College Chapel, Cambridge, as well as performances at Notre-Dame Cathedral in Paris, and St. Paul's Cathedral in London.  In May of 2018 he will play the Hindemith Kammermusik VII with the Karajan Academy of the Berliner Philharmoniker (formerly Orchestra Academy).  Nathan also frequently presents concert tours in the United Kingdom, where highlight venues have included York Minster, Canterbury Cathedral, Exeter Cathedral, Ely Cathedral, Hereford Cathedral and Truro Cathedral; and in 2019 he will perform the complete Bach Clavierubung III at London's Royal Festival Hall. Also in 2019, he will perform a solo recital at Maison Radio France in Paris, France.
Highlights of Mr. Laube's recent and upcoming festival appearances around the world include the Berlin Orgelsommer (DE), the Stuttgart Internationaler Orgelsommer (DE), the Naumburg Orgelsommer (DE), the 300th Anniversary festival of the 1714 Silbermann organ in the Freiberg Cathedral (DE), the Dresden Music Festival (DE), the Orléans Organ Festival (FR), Bordeaux Festival d'Été (FR), the Lapua Festival (FI), the Lahti Organ Festival (FI),  the 2015 and 2016 Smarano Organ Academy (IT), the Göteborg Festival (SE),  the Max Reger Foundation of America's 2015 Max Reger Festival (USA), the WFMT Bach Project for which he performed the complete Clavierübung III in Chicago (USA), and several EROI Festivals at the Eastman School of Music in Rochester (USA).
Performances for conventions and conferences are frequent. Mr. Laube was a featured performer at the 2017 National Convention of the Organ Historical Society (OHS) in Minneapolis/St. Paul MN, performing a solo recital at the Basilica of St. Mary. He was also featured at the Society's conventions in 2009, 2011, 2012, 2015 and 2016.  Mr. Laube also serves in leadership roles for the OHS, as Chair of the Friends of the Library and Archives, and he will co-chair the 2018 OHS national convention in Rochester, NY.   For the American Guild of Organists (AGO), Nathan was a featured performer at their national conventions in 2010 in Washington, DC and in 2012 in Nashville, TN, and for three 2017 regional conventions of the AGO in Dallas TX, Montreal, PQ, and Youngstown, OH.
Mr. Laube has two CD recordings available: the Stephen Paulus Grand Concerto on the Naxos label (NAXOS 8.559740) recorded with the Nashville Symphony, Giancarlo Guerrero, conducting, which received a GRAMMY Award for Best Classical Compendium; and a new solo recital recording on the Ambiente label (AMBIENTE ACD-1062), recorded at the Stadtkirche in Nagold, Germany.  He has collaborated with solo artists including Andreas Ottensamer, principal clarinet with the Berliner Philharmoniker; Chris Martin, principal trumpet with both the Chicago and New York Philharmonic; and violinist Rachel Barton.  Many of Mr. Laube's live performances have been featured on American Public Media's "Pipedreams."
Nathan is frequently asked to teach master classes and workshops in connection with his concerts, and often serves on the faculty for Pipe Organ Encounters in the USA – clinics presented by The American Guild of Organists designed to introduce young keyboardists to the pipe organ and its vast repertoire.  He has also taught at the Oberlin Summer Organ Academy in Ohio and at the Kimmel Center for the Performing Arts Summer Organ Academy in Philadelphia, and regularly presents masterclasses in the United States and in Europe.