Our church celebrates its 150th anniversary in 2017. It was the first Protestant church established in the New Mexico territory, which included the current states of Arizona and New Mexico.
Over these 150 years, we have worked to improve the lives of those in our community at large, with many of those efforts spinning off into independent nonprofits. We continue to support these efforts and establish new missions as the needs of the community change.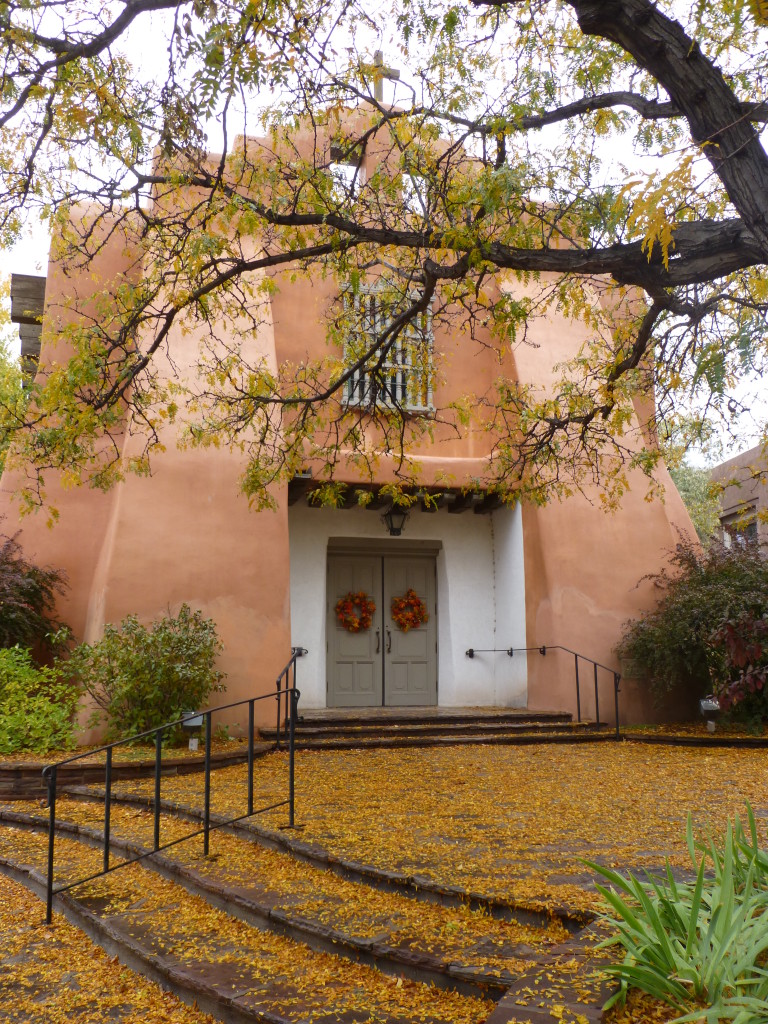 Our sanctuary is a historic landmark in the city of Santa Fe, and we open it to visitors Tuesday through Saturday.
We are proud of our history and invite you to explore it in more depth:
For those who want to go into more depth, continue to explore some specifics of our history:
The History Committee of First Presbyterian Church continues to organize and research the archives located on the third floor. Original documents have been photocopied, microfilmed and stored at the Presbyterian Historical Society in Philadelphia. The committee also offers ongoing educational experiences and displays for the congregation.